Project Lobster Optics Born
Horario
Monday to Friday:
Saturday:
11 a 14 and 16:30 a 20:30
11 a 14 and 15 a 21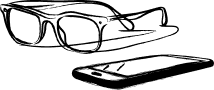 Blue light filter for screens
Protect yourself from the screens of electronic devices

Visual examination
Complete, free and without commitment to purchase

Glasses progressive
Locally made laboratory lenses for any range of progressives

Unlimited adjustments and repair service
We adjust and repair your glasses to make them as good as new.

Contact lenses
Now we also offer you contact lenses and first contact lenses
Our expert optical team will advise you and check your eyesight free of charge.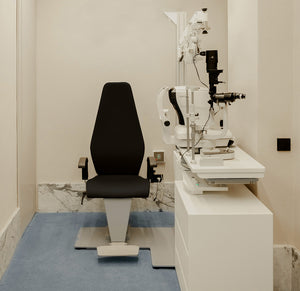 Reviews
5/5 (Based on 389 Google Reviews)
Just wonderful. The guys were very nice to me. I had my eyes checked and it was very professional and well done. Then they helped me pick out a frame for my glasses. Very attentive and fast. I had my glasses in less than 2 days. Thank you! I recommend.
Everything was great. I tried on the glasses virtually on their website, sent the graduation, chose the model and a few days later I had them at home ... and they are beautiful. As a good myopic, I can not be more grateful for being able to have glasses with an incredible design and glasses with the maximum reduction for 98 euros. Thank you!!!
Lorena Luque Baena
8 months ago
I got to know this brand through Instagram. The design of the glasses is beautiful, the quality is unmatched (as well as the price). They make you free graduation review, they have a lot of time availability (great for those busy people or like me, who study and work).

The treatment is great, it is a very young company with people passionate about their work, so it's nice to go and be attended. I recommend it 100%.
I am very happy with the glasses, after going to several opticians with no luck this was the only one where I found models that I liked. They gave me a free eye exam and then a guy named Manuel helped me choose a frame. He was very patient because I tried on more than 10 models, and he was super honest, something I really appreciated.
Jairo Guevara
5 months ago
Exquisite treatment and professionalism... My myopia has been following me for a long time and I had never met such a meticulous and friendly optemetrist. Unbeatable quality/price. Of course an unexpected success.
Very good experience! I had very good treatment from the optician and Manuel. I found them very friendly, close and patient. Very good professionals!
Raquel Villar-Hernandez
8 months ago
100% recommended! Exceptional staff treatment, speed, quality and unbeatable prices.
Congratulations for your work and thank you for a great service!