It's time to go back to
to see
everything well

In any of our stores, our expert optical team will give you a complete, personalized and non-binding eye exam. If it's been a year or more since you've had your eyesight checked, it's time to come and visit us.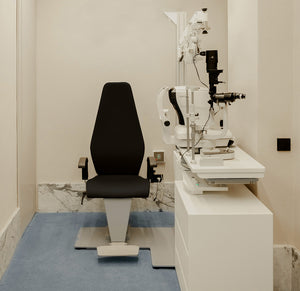 Take care of your eyes


as they deserve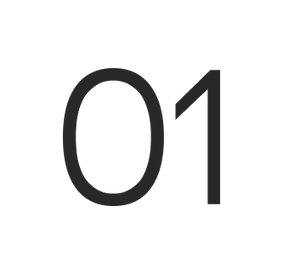 7 out of 10 people suffer from vision problems and many don't know it . Even if you think you see well, get your eyes checked.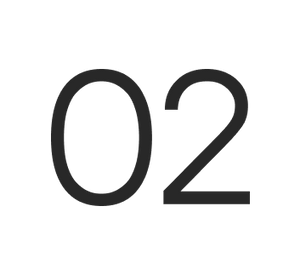 Detecting vision problems early is key to taking care of your long-term health. Don't wait until you can't see well to have your eyesight checked.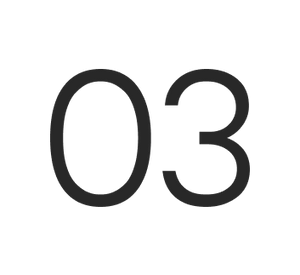 If you strain your eyesight, suffer from headaches, have dry eyes or feel that your glasses no longer fit properly, take the opportunity to check your prescription.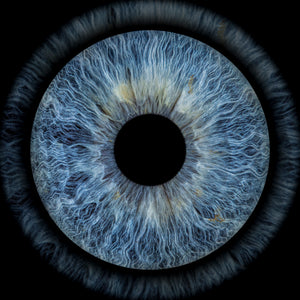 Book your appointment now


Choose your nearest store and pick the day and time that suits you best. It's that simple. Our eye exams are free of charge and take no more than 30 minutes.
No Project Lobster optician near you?


We make it easy for you. You can try on the entire collection online, from home, with our virtual fitting room. Just send us your prescription and you're ready to go. If you have any doubts, our Customer Service team will advise you by whatsapp, email or phone.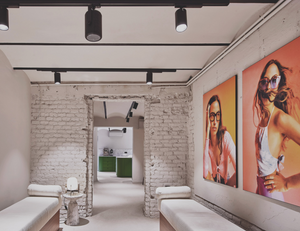 We are the highest rated optician.
And that's not just us.
5/5 (Based on 454 Google Reviews)
Sandra Llopart
2 weeks ago
I really like the models of glasses they have, the quality price is super good and I always love the treatment I have received both in the store in the Born and Gracia. Today I bought my second pair of glasses in the latter, and both the boy and the girl, have been very patient (I had trouble deciding and I have tried almost all models of glasses), have been super professional and pleasant at all times.
I am very happy with my 2 new glasses. Having a myopia graduation of more than 5 diopters in each eye, I have never been able to take advantage of any offer since I started wearing glasses 20 years ago. Being able to have glasses with high graduation at the same price as any other is already a differential fact that would make me stay with this brand but also the designs are great and the treatment is unbeatable. Thanks for offering quality glasses for all levels and lots of encouragement with your great project!
Jairo Guevara
4 weeks ago
Exquisite treatment and professionalism... My myopia has been following me for a long time and I had never met such a meticulous and friendly optemetrist. Unbeatable quality/price. Of course, an unexpected success.
Everything was great. I tried on the glasses virtually on their website, sent the graduation, chose the model and a few days later I had them at home ... and they are beautiful. As a good myopic, I can not be more grateful for being able to have glasses with an incredible design and glasses with the maximum reduction for 98 euros. Thank you!!!
I have a high graduation (10 diopters) and my previous glasses cost me about 600€ here they have literally cost me less than half, they are also very professional, the two girls who have attended me are a charm.
Undoubtedly the best Optician I have visited! Price closed between 98 and 118, shipping in 3 days, attention by whattsapp 24h, AMAZING. In an optician's you get 100e and the lenses alone....
Lorena Baena
3 months ago
I got to know this brand through Instagram. The design of the glasses is beautiful, the quality is unmatched (as well as the price). They make you free graduation review, they have a lot of time availability (great for those busy people or like me, who study and work).
Katerina Savva
8 months ago
I am super happy with my new glasses! Thank you so much for all the help, it was the best experience I've had so far with an optician. Keep it up!
Monica R. V.
5 months ago
The attention is friendly and they are very prompt in the delivery. The frames are very nice and the fact that everything is included in the price along with the prescription lenses is also a plus. I recommend it!
Between the service of the guys in the store, the designs they have, how economical it is and the speed in which I had my new glasses graduated, I see no problem in giving them a 5 stars. 100% recommendable
Frequently Asked Questions (4)
Can't find the answer to your question?
Get in touch with us: